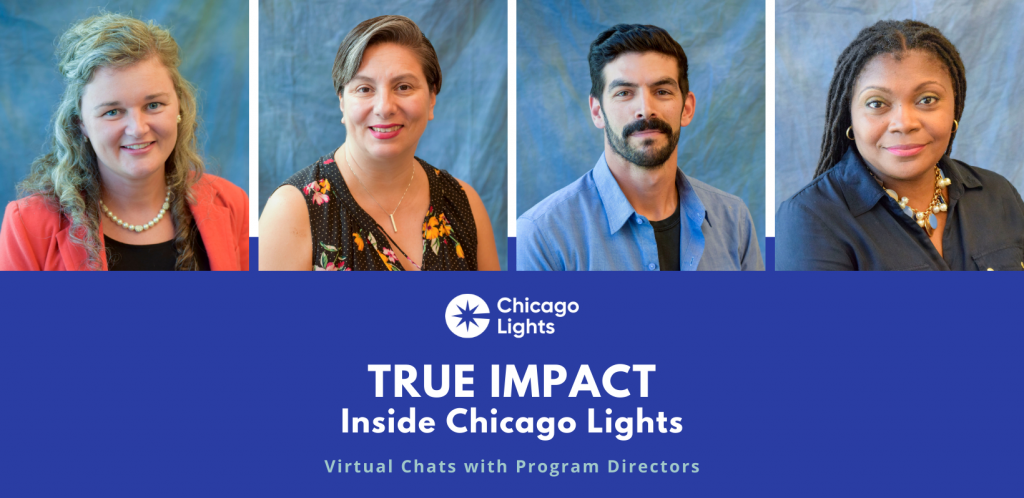 Chicago Lights partners with more than 4,000 youth and adults each year to build brighter futures. Now is your chance to get an inside look, ask questions, and learn from our staff experts exactly how Chicago Lights makes an impact.
This May, Chicago Lights program directors are sharing how Chicago Lights makes a difference through one-to-one mentorship, education, job training, arts education, social services, and urban agriculture.
Each virtual session is free. Please register for each week to receive that event's Zoom link.
Monday, May 3, 2021
Social Service Center
with Director Theresa Thornburg
Wednesday, May 12, 2021
Dance Academy
with Director Patty Mendez
Monday, May 17, 2021
Urban Farm
with Director Ben Jaffe
Monday, May 24, 2021
Tutoring and Summer Day
with Director Armedia Houston