Become a Chicago Lights Tutor and do life-changing work!
Our Urban Farm is a green oasis in the middle of a bustling city.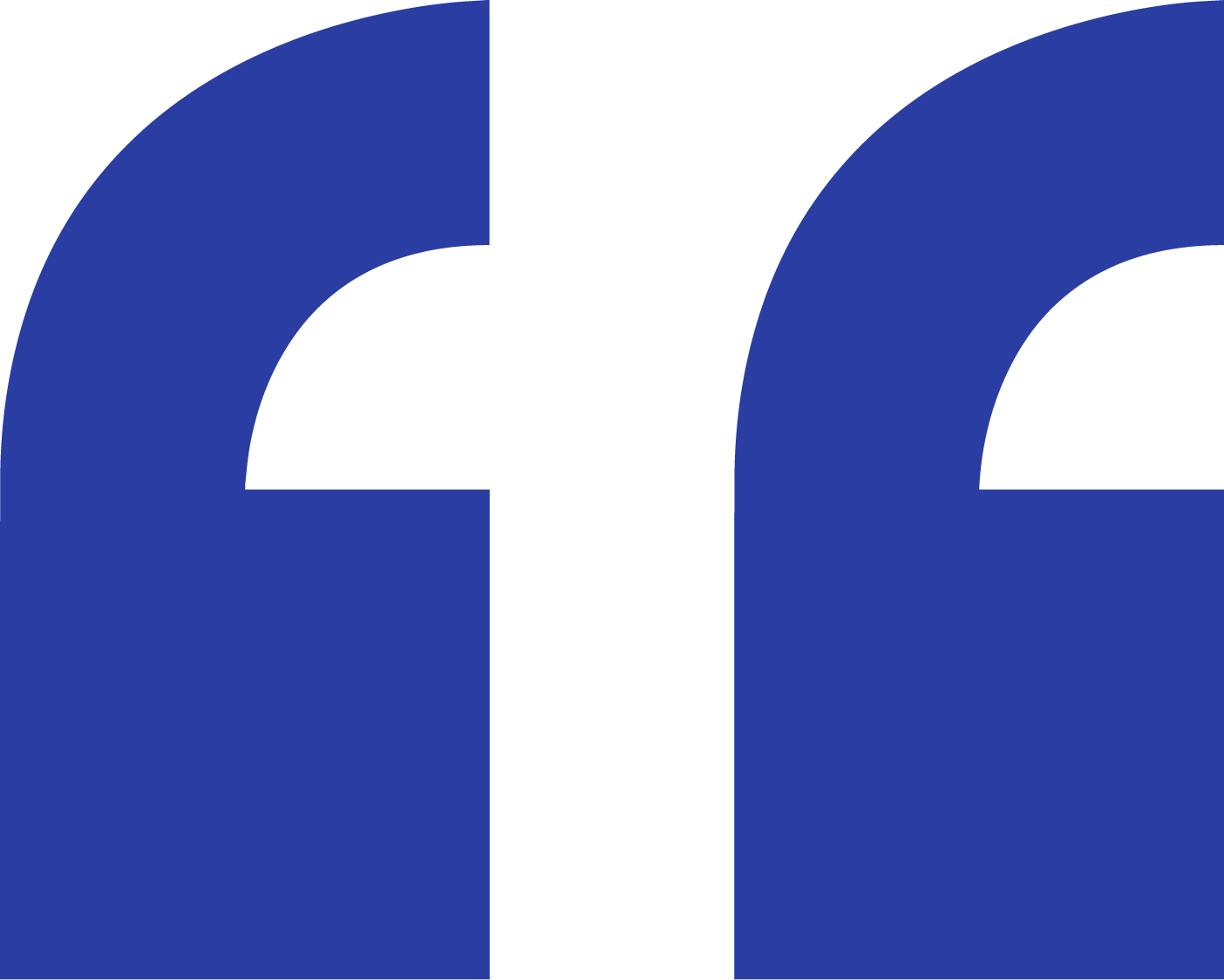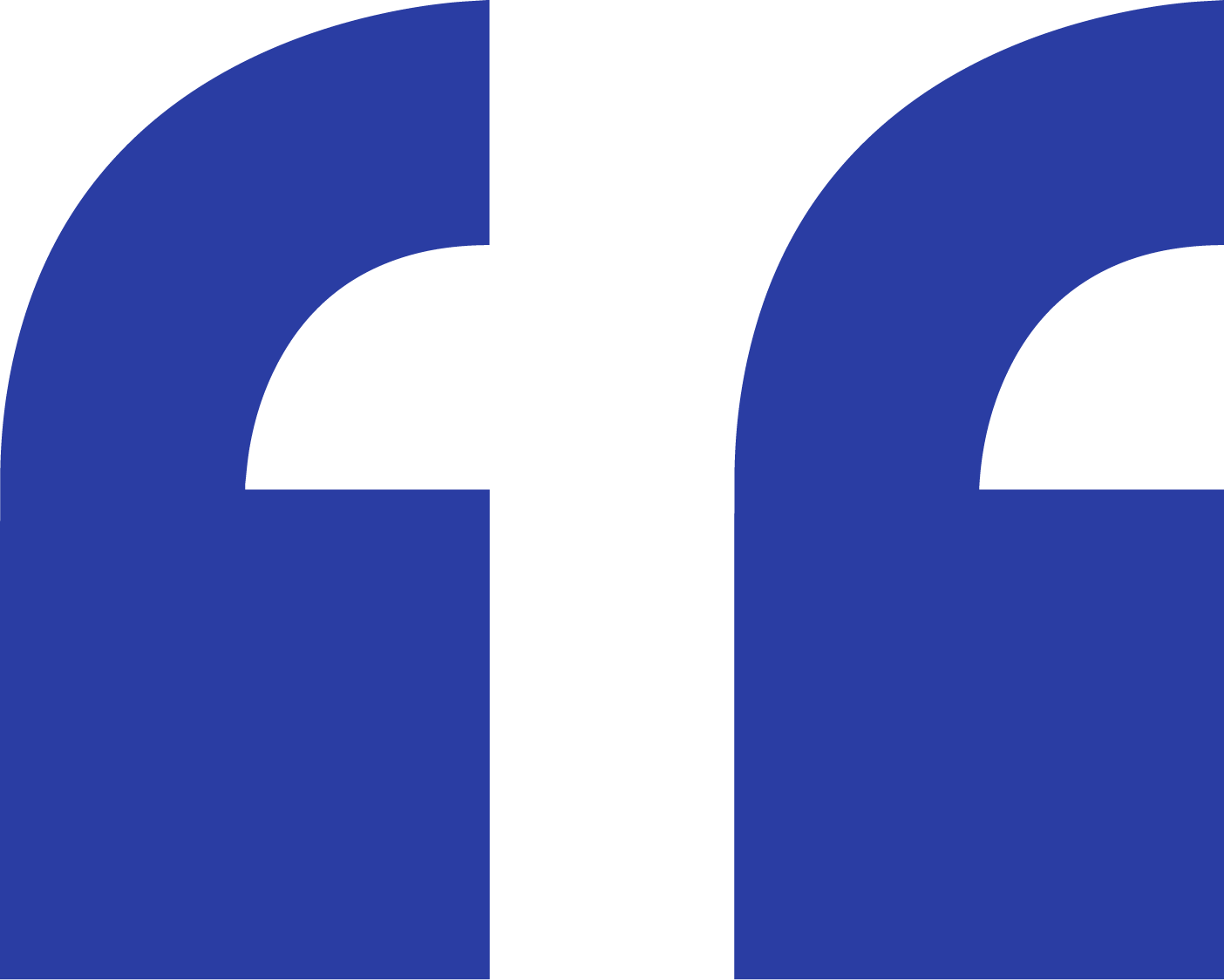 I have a passion for food and farming, and the internship at the Urban Farm helped me pursue a career in both.
After working as an Assistant Grower intern at our Urban Farm, Marlon was hired at the Stein Learning Gardens at St. Sabina, where he helps provide education and community programs for residents of the South Side Gresham neighborhood.
We cultivate an engaged community through educational and employment opportunities and access to fresh, local, and sustainably grown produce.

Education is at the root of our Urban Farm programming. Thanks to a partnership with After School Matters, high school students get their hands dirty—literally working the farm while gaining transferable job skills.
Learn more. =
Our Assistant Grower Internship helps young adults overcome systemic barriers to employment and gain on-site training so they're ready to take on their next job with confidence and expertise.
Learn more. =
Want to grow your own food but don't have the space? Get a plot at our Urban Farm. Community gardeners choose the foods they want to grow while getting support from our experts on staff. Be a part of our farm family while supporting local urban agriculture—it's a win-win. Learn more. =
Farming & Food Distribution
We're a fully functioning farm—and we've got a bounty of produce to share. Our microenterprises not only provide healthy, local food to the community, but also give teens and young adults invaluable work experience.
Our work is based in the community. In addition to offering garden plots, we offer volunteering, host events and classes, donate our produce, and partner with local schools and a local health clinic. Learn More.=
Farmstand & Market Vouchers
Get your favorite produce on site! Choose from a wide variety of seasonal vegetables, herbs, and even flowers. When you get your food through the Urban Farm, you're directly supporting our job-training programs and boosting the local economy. Learn More.=
Spring has Sprung! So it's time for our Plant Sale… Just in time for Mother's Day
(and the last frost of the season)! Make your purchase by noon on Wednesday, May 10. Pickup is on May 13 from 10am -1pm at the Farm. Click Below to shop online!
Fall 2022 applications are now open!
Teens learn all the techniques central to growing food and maintaining an urban farm (watering, seeding, pruning, harvesting, compost making, working with power tools, etc.), customer service skills, nutrition and cooking knowledge, self-efficacy and responsibility, leadership, communication, and job skills, including resume writing and mock interviews. Students are paid a stipend through After School Matters.
Tuesday, Wednesday, and Thursday 4:00PM – 6:30PM
Typically, on site at the Chicago Lights Urban Farm
444 W. Chicago Ave., Chicago on Tuesdays & Thursdays
On site at the Fourth Presbyterian Church
126 E Chestnut St., Chicago on Wednesdays
Occasional field trips off-site may occur with prior notice
Students in grades 9–12 who attend Chicago Public Schools are eligible.
Apply: Fall 2022 Youth Workforce Development
APPLY THROUGH AFTER SCHOOL MATTERS
Check back for 2022 internship opportunities.
Internships foster job-readiness skills (career preparation, knowledge of emerging industry needs, communication, critical thinking, decision-making, leadership, positive work habits) and on-site training (advanced urban agriculture techniques, crop planting and farm operations, market and wholesale account management, externship opportunities). Assistant Grower interns are paid an hourly wage.
The position is part-time and hours vary.
Chicago Lights Urban Farm, 444 W. Chicago Ave., Chicago
Applicants must be between the ages of 18–26; face one or more barriers to employment (have no/low income and/or receive public assistance; have previously experienced homelessness or be in supportive or transitional housing; have prior court-involvement or juvenile adjudications; be chronically under/unemployed; be without a GED or high school diploma; and/or be an emancipated foster care youth); and have interest in urban agriculture and gardening.
Registration for 2022 garden plots is now closed.
Read on to make sure you are eligible and see link to registration form below.
Plots are available to community members living or organizations operating within a five-block radius of the Farm (east to LaSalle St., south to Ohio St., west to Halsted Ave., north to Division St.). Community gardeners are encouraged to become involved in our Urban Farm through volunteering and helping maintain communal plots.
Your Community Gardener membership is $100-$200 (details in form below and additional donations are always welcome!), plus a mandatory five hours of volunteer work throughout the growing season. This includes a 3-foot by 7-foot plot (21 square feet of growing area) filled with organic soil, communal garden supplies (tools, compost), water access, and technical support.
Gardeners are responsible for their own seeds, plants (get yours at our spring plant sale!), and personal garden tools. This is a communal space, so outside soil and fertilizers are prohibited without express permission from Urban Farm staff.
Our community gardeners attend orientation, where we'll help you learn the basics of gardening.
Our staff is also available throughout the growing season to answer any questions and provide support.
We want everyone to be able to garden. We want everyone to be able to garden. Plots are available for free to SNAP-eligible neighborhood residents. Please contact Director Ben Jaffe with any questions: bjaffe@chicagolights.org.
*Registering doesn't guarantee you a spot. Farm staff will be in touch about next steps once you register.
Our work is based in the community. In addition to offering garden plots, we offer volunteering, host events and classes, donate our produce, and partner with local schools and a local health clinic.
We partner with the Near North Health Services Corporation in multiple ways. Every week, we deliver produce to their Winfield Moody Clinic that goes to two places: participants in a year-long Diabetes Prevention Program and to patients who are prescribed a produce bag as part of a Veggie Rx program. In addition, the Urban Farm hosts an on-site Diabetes Prevention class and sometimes brings in Near North staff to help teach cooking and nutrition classes.
Fridays, 1:00–5:00 p.m.
June 25–October 29, 2021

Chicago Lights Urban Farm
444 W. Chicago Ave., Chicago
Visitors are required to wear face masks and socially distance while on site.
Produce is available first-come, first-serve. Cash and credit cards are accepted.
Everyone should have access to fresh, local food. Once a week, through the Urban Farm's Market Voucher Program, residents in the Cabrini-Green community who identify as having low incomes order food directly from our Farmstand. Their self-selected shares of produce are then personally delivered by farm staff.
A community-supported Farmstand subscription includes 10 weeks of produce from our on-site Farmstand. Each week, members have a credit of $15 to choose from a variety of seasonal produce, plus the flexibility of when you pick up your food. Stop by any Friday during the Farmstand season, June-October. You Farmstand subscription directly benefits your local community by supporting open, green spaces and boosting the local economy. All produce is grown on site using sustainable farming practices. A diversity of crops is offered over the course of the season and varies each week.
Examples of produce include:
Summer
Lettuce, arugula, spinach, zucchini/summer squash, cherry tomatoes, salad turnips, beets, radishes, kale, swiss chard, onions, etc.
Late Summer/Fall
Kale, lettuce, tomatoes, peppers, cucumbers, carrots, salad turnips, beets, zucchini/summer squash, butternut squash, scallions, onions, herbs, swiss chard, watermelons, cantaloupe, etc.
10 weeks, Fridays (you choose), June 25–October 29, 2021
Produce varies based on the season and availability
Sponsor Food for a Family
You can be a part of the Chicago Lights Urban Farm's mission to alleviate food insecurity and support the local community. Sponsor a share of fresh, local produce for a family living in the Cabrini-Green neighborhood.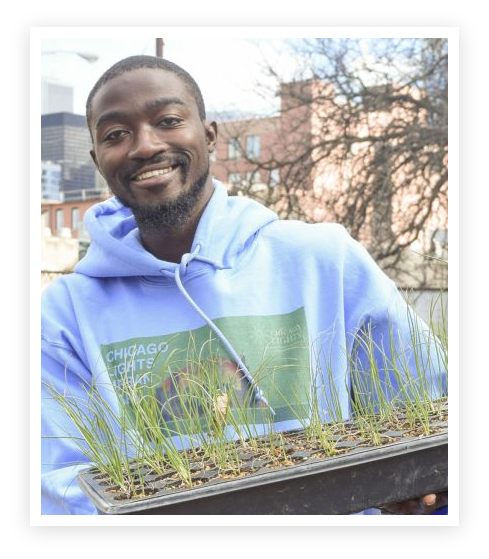 The Chicago Lights Urban Farm started as a community garden in 2003. It sprung out of a long-standing relationship between Fourth Presbyterian Church and residents of Cabrini-Green. The community garden, through a collaboration with Growing Power, was a ministry of the church until it became one of the five programs of Chicago Lights (the nonprofit of Fourth Presbyterian Church) in 2009. The garden transitioned to an Urban Farm in 2010 as part of a community decision-making process. Community residents wanted more jobs for teens and young adults and more produce available for those that didn't want to garden.
The entire Urban Farm grows on top of the asphalt! It acts as a natural cap, but historically, the space was a place where Cabrini-Green residents would gather, typically for basketball games and tournaments.
The Farm is located on the south end of the Cabrini-Green community in view of the original 1942 rowhouses. Cabrini-Green was a Chicago Housing Authority public housing complex that occupied close to 70 acres of land. The Rowhouses, named after St. Francis Cabrini, were built in 1942 and meant to house individuals with low incomes. The Cabrini Homes Extension (red mid-rises) were built in 1957. The Green Homes (white high-rises), named after William Green (president of the American Federation of Labor), were built in 1962. In its heyday, the community had upwards of 15,000 residents.
This community demonstrates how social policies and a lack of city investment can affect the health of a community. Over the years, city divestment, social policies that separated families, and neglect led to poor living conditions. The neighborhood may have received more bad press in its day because of its location next to the high-income and predominately White neighborhood of the Gold Coast. But the Cabrini-Green community was also a place for families to grow, clubs to take place and community to be built. There are many examples of the positive aspects of the community that were present despite the lack of press these got in the public eye, including dances in the basements of buildings where people dressed their best, basketball tournaments, block party cookouts, church clubs for kids and teens, and much much more.
In 1997, the Chicago Housing Authority announced its Plan for Transformation with the goal of changing Cabrini-Green into a mixed-income community. Although the last high-rises were demolished in 2011, a population of residents still remain in the rowhouses (176 units that were renovated) and among many of the new buildings in this community.
The Chicago Lights Urban Farm land was secured by Fourth Presbyterian Church as a way to provide programming for residents, a space to bridge community, and a place to give voice to those who feel as those theirs do not matter. The land was sold to the CHA in 2013, but the Farm continues to work along-side the community to fulfill its shared goals.
Make a difference with Chicago Lights.
Volunteers make our life-changing work possible and help our students thrive.
Volunteer
Build brighter futures. Change lives. Volunteer with Chicago Lights!
Invest in changing lives with us.
Every dollar you give goes directly toward empowering youth in need.