Become a tutor/mentor and make a meaningful difference in a young person's life.
Our mission is to Partner with Youth and Adults to build brighter futures through supportive relationships and life-changing programs.
We do this by providing creative youth development and adult social services that help people build the skills they need to transcend systemic barriers and lead fulfilling lives.
Chicago Lights believes every person should have access to the resources they need to overcome economic and social barriers and achieve their ambitions.
Chicago Lights is the nonprofit at Fourth Presbyterian Church. Our programs grew from the church's commitment to social justice and compassionate service, beginning with the founding of the Tutoring program in 1964.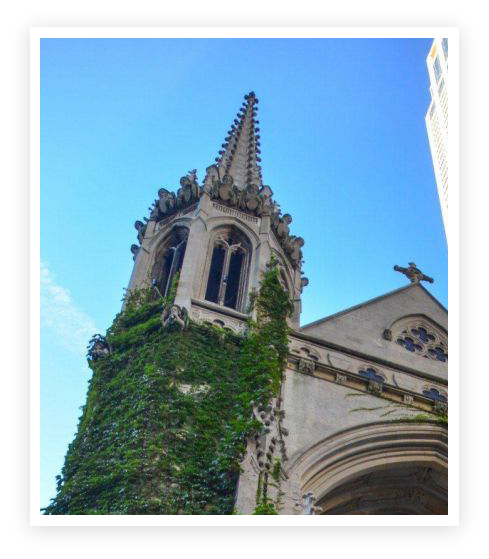 The Presbyterian denomination maintains a legacy of establishing colleges and universities and standing with people often disinherited by society.
In 1964, Fourth Presbyterian Church partnered with residents in the former Cabrini-Green neighborhood to provide tutoring to students. The commitment to education and literacy expanded and in 1991 gave rise to a 501(c)(3) nonprofit organization, which in 2004 was renamed Chicago Lights.
Fourth Presbyterian Church continues to be a vital source of funding and support for Chicago Lights, including providing close to half of our volunteers and covering a majority of our overhead costs.
Since the inception of Tutoring in 1964, Chicago Lights has partnered with more than 60,000 people. Today, we annually connect with more than 4,000 individuals through mentoring, supportive services, academic enrichment, career development, and arts education.
Students are paired one-to-one with caring volunteer mentors, who meet weekly to foster students' academic and personal growth.
Of our high school students enrolled in our Career Development program successfully completed their summer internships and engaged in important on-the-job learning and resume-building skills.
Of our seniors graduated from high school, (The average graduation rate at Chicago Public Schools hovers at 76%.)
Students stay engaged each summer through six weeks of academic, arts, and enrichment programming.
Of our students improved or maintained their language arts skills.
Of our students improved or maintained their math skills.
People engage annually with our Urban Farm through educational and economic opportunities, hands-on learning experiences, and access to fresh, local, and sustainably grown produce.
Unique high school students and three young adults with barriers to employment participate in our workforce development program, where they not only learn about urban farming but also resume writing, interviewing techniques, customer service skills, and more.
Pounds of produce were grown and distributed to the community.
More than 1,300 adults partner with the Social Service Center each year.
People living on the streets received supplies and resources through our Street Outreach program.
Unique individuals were assigned to a permanent case manager.

Our talented team is a compassionate and experienced group of individuals who work hard toward our mission each day.
Check out our team members and bios here.
Our board of directors is a group of experienced individuals who help lead us toward our mission.
Learn more about our Board of Directors here.